Limited winter service
The Hafenbetriebe Ludwigshafen am Rhein GmbH/Rheinland-Pfalz GmbH expressly point out that in the state ports of Ludwigshafen, Wörth, Nieder- and Oberlahnstein, due to the extensive port areas, the winter service (roads, paths, quay walls, landings, embankment and quay wall stairs, etc.) ) cannot be carried out comprehensively, but must remain restricted.
Shipping in particular is asked to adapt to this.
The cargo handling at the inland port of Wörth
is affected by the automotive and paper industry. The major waterway Rhine makes it possible for the inland port to be called at even by seaworthy coastal motor vessels. At the trimodal port with its powerful container terminal, which counts among the most important ones along the Rhine rail, especially automotive parts are shipped for worldwide transportation.
The favorable location of the most modern container terminal even before the first Rhine lock Iffezheim allows for especially favorable shipment circulation. The excellent connection to the supra-regional road and rail network enables the further positive development of the location as a supra-regional logistics platform at the Upper Rhine.
The inland port of Wörth operates its own rail network
with an overall length of 5.1 km and connection to the regional and supra-regional railway network via the responsible cargo sortation section: Bahnhof Wörth a.R.
Publication:
 
The terms of use of the service facilities are herewith published according to § 10 railway infrastructure user regulation(EIBV).
Persons authorized for access may direct their written application for access to the service facility to:
 
Hafenbetriebe Rheinland-Pfalz GmbH
Zollhofstraße 4
67061 Ludwigshafen
Statistics 2022:
| | |
| --- | --- |
| Cargo handling | 841.660 tons |
| Container handling | 162.964 TEU (vessel) |
| Container handling | 63.990 TEU (rail) |
| Truck handling | 7.249 pcs |
| Barges | 963 |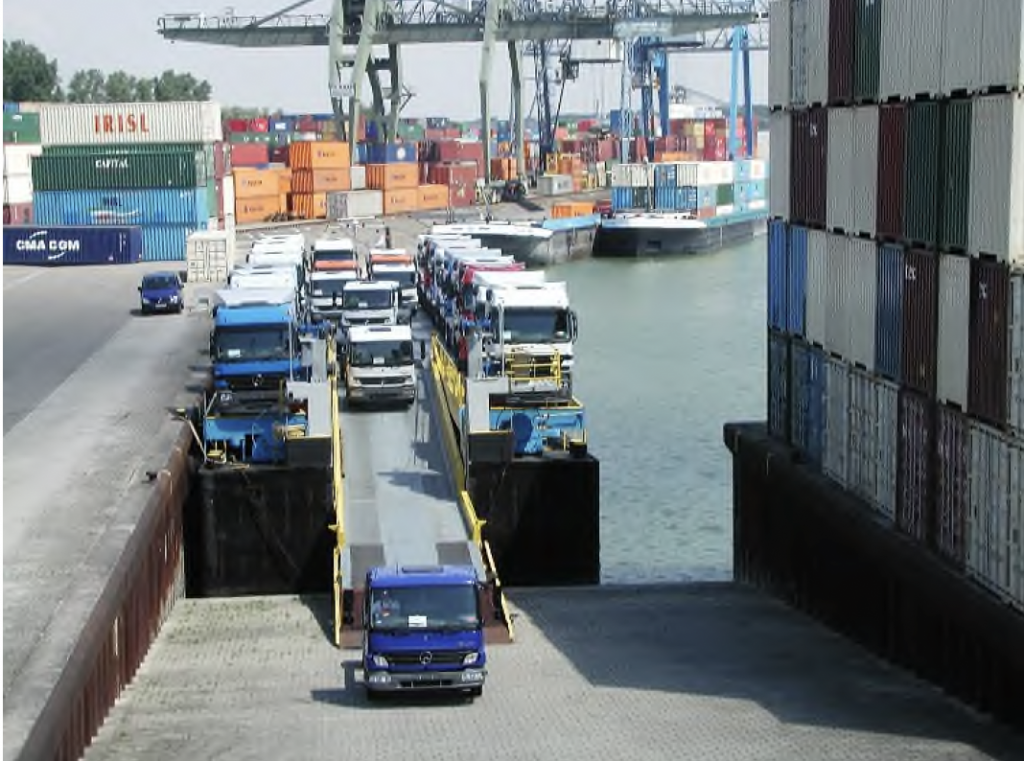 Port profile:
Location
Rhine km 365.77 l
Transport connection
A 65, B 9, B 10
Port area
186 ha
Length of quay
1.9 km
Port railway
5.1 km
Handling terminals
3 Container bridges
47 t and 40 t at the hook
Special handling facility for
paper handling,
RoRo-Ramp for passenger cars and
RoRo-Ramp for trucks
Storage
153,000 sqm outdoor storage
27,734 sqm covered storage
Handling operator
Contargo Wörth Karlsruhe GmbH
Papierfabrik Palm GmbH & Co. KG
Other
Heavy cargo handling